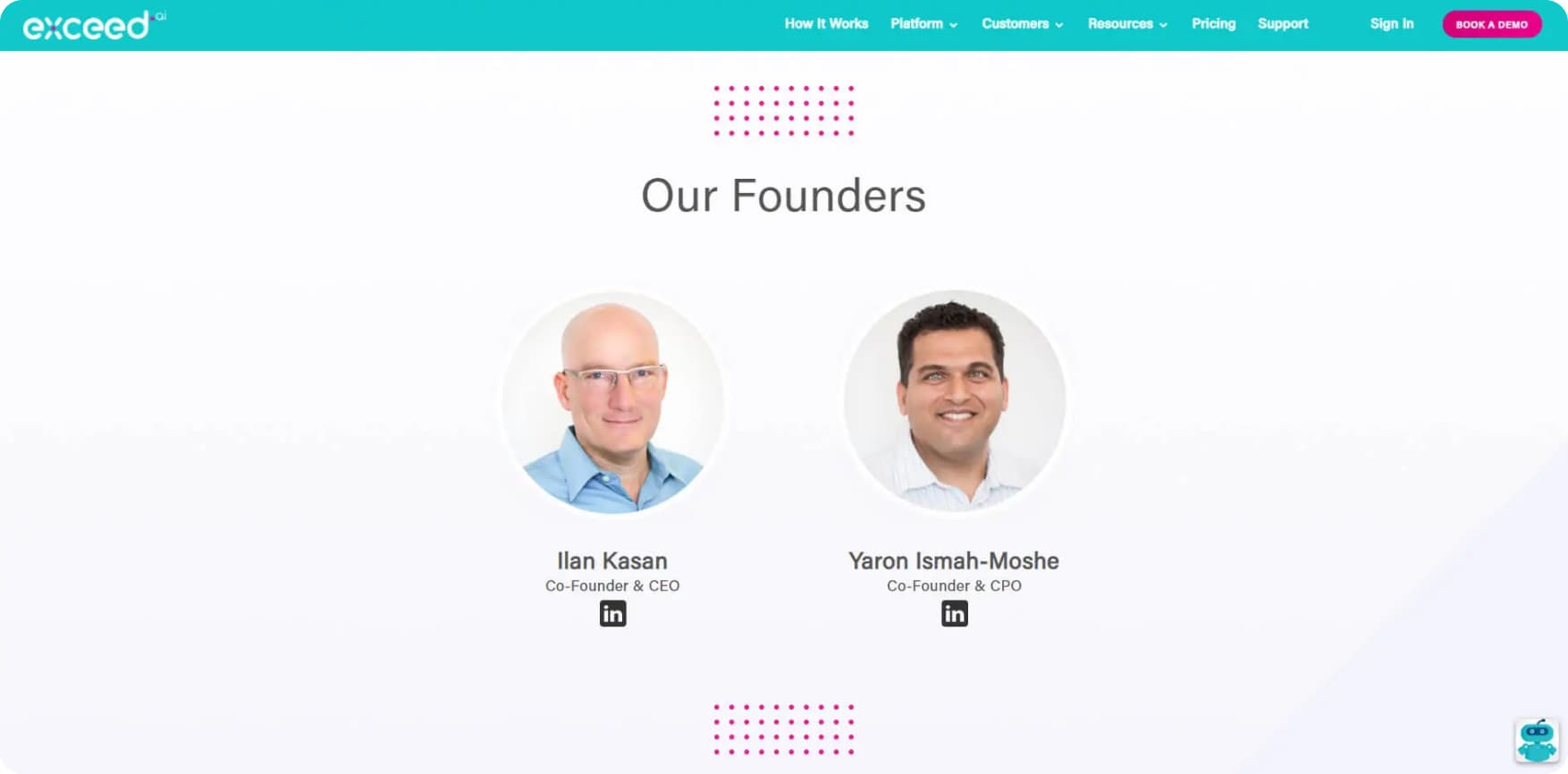 There are customers who are especially fun to move forward with!
Our company (LMweb solution) has been accompanying Exceed for over a year and a half.
We maintain their website and carry out many developments for them on an ongoing basis.
About a month ago it was published in "Calcalist" that Exceed was purchased by the American company Genesys.
Exceed was founded by Ilan Kazan and Yron Yashmash-Moshe in 2016 and the company has 14 employees.
The Exceed company answers a problem of large companies and businesses – the ability to manage, optimize and maximize an excess of potential customers (leads) and a lack of resources (sales people, time) in order to provide faster and better service, and of course to speed up the sales process.
Let's take for example a large company that offers its customers a variety of medical services through Dr. and Prof. experts. The company receives 6,000 leads per month (potential customers who left details in order to schedule an appointment).
In many cases, it will be very difficult to impossible to return to each application in a reasonable time and find out if there is a match.
There is not enough time and/or sales people to handle all the leads. Exceed's system knows how to respond to every lead that comes in, answer questions and coordinate meetings for the sales people, thus promoting the most suitable leads in the marketing funnel towards the final sale, which helps to maximize the marketing budget, without the need to hire additional sales people.
We are happy that a start-up company of such magnitude as Exceed, which offers smart solutions and makes the business world more accessible, trusts us.
We wish for continued fruitful and fruitful cooperation.
To read the full article about the purchase on the Calcalist website